More Information
Cancel For Any Reason Travel Insurance
As the COVID-19 pandemic has swept across the globe, a type of travel
insurance called CFAR travel insurance (Cancel For Any Reason) has become the gold standard for travelers.
When you book a trip with Kids Sea Camp, we always recommend buying travel insurance for your trip. Despite the best planning and intentions, things can go wrong before and during a trip, and it's best to be covered.
Families that purchased the high-end policy were more protected from financial loss due to the pandemic due to the flexibility and scope of this coverage. And moving forward, we simply don't know what the future holds for both domestic and international travel. So why not buy travel insurance and insure your dive vacation?
Kids Sea Camp has been working to address what we see as challenges your families will face when traveling. During our research, we found USI Travel Insurance Services, a company that's served travelers since 1973 and which is offering Travel Insurance with the optional CFAR upgrade for all future bookings. For more information about USI's travel insurance plan including the CFAR upgrade option, view the information below.
To get a quote or buy today, visit our travel insurance sales site.

Travel Insurance Q&A
Can I get coverage in case I want to cancel in light of the evolving coronavirus outbreak?
Yes, for new bookings the recommended approach is to get a Cancel for Any Reason (CFAR) Insurance plan. When you purchase this policy you can literally cancel for any reason (Even fear of the virus or general uncertainty would be covered.) and still receive coverage. This does not apply to the standard Travel Protection Plan; like most travel insurance plans, the standard plan provides a specific list of covered reasons, so any reason outside that list would not be covered.

What is the process to get a CFAR policy for me or my family?
You must purchase the policy within 14 days of the date of your initial trip payment/ deposit is received. Buy CFAR travel insurance today. (Click the link)
You must insure 100% of your non-refundable trip costs. You must insure within 14 days of payment/ deposit the cost of any travel arrangements so that you have paid in the full cost of
all non-refundable trip costs prior to canceling the trip.

My trip got postponed and I will be traveling on alternate trip dates. Can I upgrade now to include (CFAR) when transferring trip dates?
No, CFAR can only be added at the initial plan purchase and must be done within the 14 days of your initial trip deposit.
What is the cancellation process for Cancel for Any Reason (CFAR)?
You must cancel your trip 48 hours or more prior to your scheduled departure date.
You will only receive 75% of what is not refunded to you by the tour operator at the time of cancellation.

5 reasons you need to get a travel insurance plan:
If you have to cancel your trip, you may lose your non-refundable monies paid.
You may experience travel delays or luggage delays or loss.
You need coverage in case you get sick or injured while away from home.
The plan with USI Travel Insurance Services gives you access to 24/7 assistance no matter where you are in the world.
It's a small price to pay to gain peace of mind.
What is the maximum trip length allowed?
The maximum trip length is 90 days (That's a lot of diving)
What is the maximum trip cost per person?
The maximum trip cost per traveler is $25,000. That would be $100,000 of coverage for your trip for a family of four. If Cancel For Any Reason (CFAR) is elected, the maximum trip cost per person is $10,000.

What is the maximum number of travelers covered per application?
The total number of travelers cannot exceed 10 on the same policy. They must all reside in the same state.

Are there any restricted destination countries or locations?
Yes, coverage for travel to Iran, N.Korea, Crimea, and Syria and other locations with applicable sanctions regimes is restricted.
What is the average cost for one adult purchasing travel insurance (with or without the CFAR upgrade)?
The average premium cost is based on the age of the traveler and the cost of the trip. For one adult age 35-59 traveling on a $10,000 vacation, the estimated cost of travel insurance with the CFAR upgrade is $656. So a normal family of four traveling on the same vacation (2 adults) and two kids (ages 0- 34) would be an estimated cost of $2,482.
The estimated cost of the standard travel insurance plan (without the CFAR upgrade) for one adult age 35-59?
Traveling on a $10,000 vacation is about $424 per person, per trip, or about $1,552 for a family of four.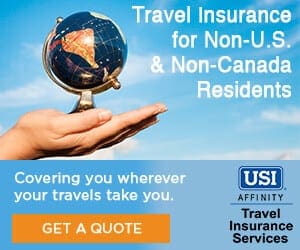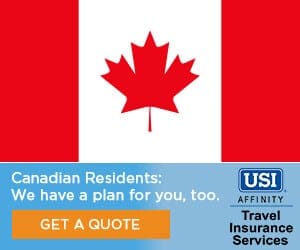 For more detail and to purchase CFAR travel insurance. (Click the link)
---
2020 KSC Terms & Conditions No refund policy applies to all payments made to Kids Sea Camp inc. This includes disruptions due to weather, illness, pandemic, epidemic, acts of God, war, government mandates, canceled/delayed flights, and all unforeseen circumstances outside of Kid Sea Camp inc control.
Travel insurance is highly recommended for all trips. Kids Sea Camp is not an insurance company and does not collect payment for any insurance purchased with DAN, MASA or USI. We provide links to sources that may assist you on our website www.familydivers.com
---
These plans are underwritten by Starr Indemnity & Liability Company, a Texas domiciled corporation (NAIC Company Code:38318: TX license number: 93542) with its principal place of business at 399 Park Avenue, New York, NY 10022. Starr Indemnity & Liability Company is currently authorized to do business in all states, the District of Columbia and Puerto Rico. This brochure contains only a brief description of the coverages available under each plan and not all coverages may be available in all states. You may have coverage from other sources that provide you with similar benefits but may be subject to different restrictions,
depending upon your other coverage. You may wish to compare the terms of these policies with your existing life, health, home, and automobile insurance policies. If you have any questions about your current coverage, call your insurer or insurance agent or broker.  Please read the policy carefully to fully understand the insurance coverage, terms, conditions, reductions, limitations, exclusions, and termination provisions. Full details of the coverage are contained in the policy. If there are any conflicts or discrepancies between this document and the policy or if any point is not covered in this document, the terms and conditions of the policy shall govern. Starr Indemnity & Liability Company has sole financial responsibility over any claims and/or other financial obligations owed by the insurer. Starr Indemnity & Liability Company is currently authorized to conduct business in all states, the District of Columbia and Puerto Rico. Not all plans or insurance coverages are available in every state. This summary does not replace or change any part of your Policy. Please contact us if you have any questions. These plans are administered by USI Insurance Services, LLC d/b/a USI Affinity Travel Insurance Services with its principal place of business at One International Plaza, Suite 400, Philadelphia, PA, 19113. CA license #OG11911. If you have any questions about the plans, please contact 1-855-874-0156 or customercare@travelinsure.com.