Mexico: Rocio Del Mar
WELCOME TO THE SOCORRO ISLANDS VACATION
Dec 27th, 2018 to Jan 4th, 2019: Why not begin 2019 with some of the best diving in the world off the coast of Mexico with giant oceanic mantas, blacktip sharks, whale sharks, hammerheads and huge bait balls. Kids Sea Camp can't think of a better way to celebrate the beginning of a new year than underwater. The Socorro Islands are considered the "Little Galapagos" of Mexico and one of the best places on the planet to encounter giant oceanic Mantas. Let the old year pass away by having a bucket list dive adventure to start 2019.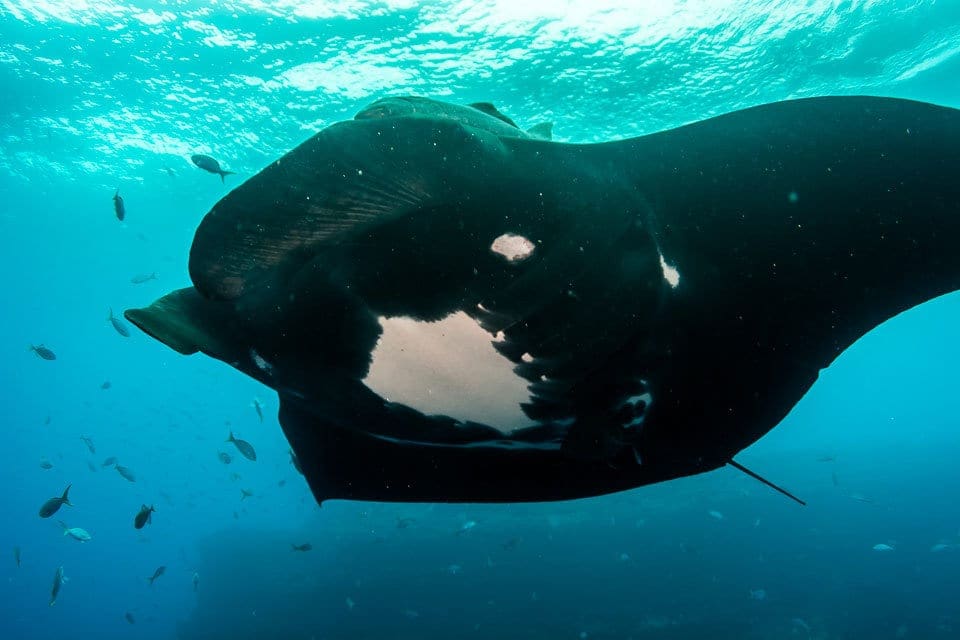 The Revillagigedo Islands (also Revillagigedo Archipelago or Islas Revillagigedo) are a group of four volcanic islands in the Pacific Ocean, known for their unique ecosystem. Socorro Island is the most diverse in flora, fauna, and topography.
The islands lie 250 miles off Baja Mexico's southern shore. When embarking on a trip to the Socorro Islands; possible destinations on the itinerary are San Benedicto, Socorro, Roca Partida, and Clarion Islands.
These islands are a spectacular magnet for the largest ocean pelagic animals in the world. Divers often see schooling hammerhead sharks, tiger sharks, dolphins, silky sharks, Galapagos sharks, clouds of jacks and barracuda, tuna, wahoo, oceanic white tips sharks, whale sharks, and mantas.
Mantas are the claim to fame for Socorro Islands; the island on which they seem to congregate the most is San Benedicto! The magical dive site called "The Boiler" is a submerged sea mount and cleaning station. More than a half dozen Mantas frequent this pinnacle regularly. The Mantas here are the friendliest I have ever experienced; they seem to enjoy the presence of humans. This is truly an exceptional place if you wish to experience the Manta Magic.
The crossing from Los Cabos San Lucas to the Socorro Islands takes approximately 26-28 hrs. It is open sea so you will need to be prepared in case we face rough seas. There are several over the counter remedies that can help you. In case you have a propensity to motion sickness or are concerned that you might develop symptoms, please arm yourself with preventive measures beforehand.