Family Divers new catalog
Our Family Divers new brochure for 2014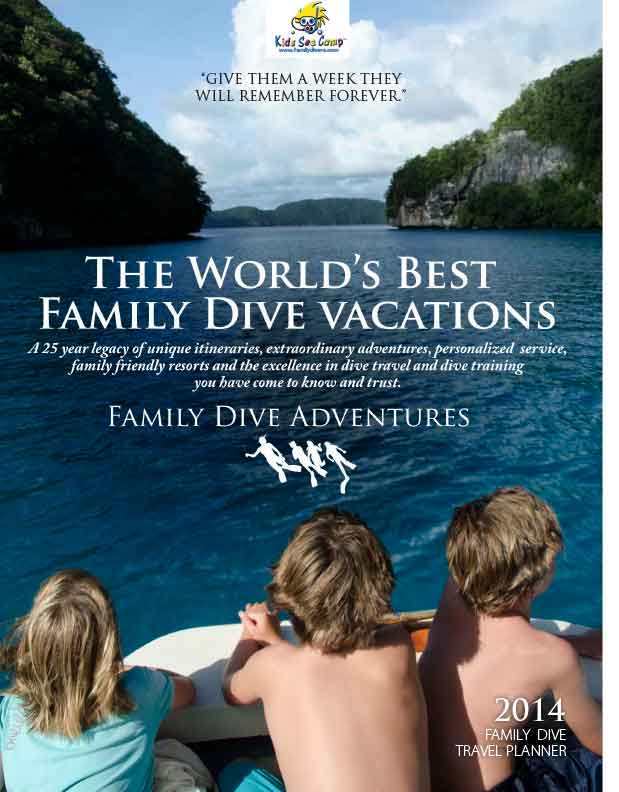 For some time now Margo has asked me to make a catalog for our KSC weeks. And with the creation of my new design firm, PCS, (Peyton Creative Solutions) Margo's wish has finally been fulfilled.
I have always wanted to create a publication that celebrated our unique company. The kind of publication that people might even keep on their coffee table for a little longer than normal. So here's our Family Divers Catalog in PDF form.
It's bit large, but in my opinion, it's worth the download time. There are many people involved in the making of our first ever publication. Anne Crawley, Jay Easterbrook created incredible images for us over the years. Our vendors, who work so hard with us to create the Kids Sea Camp weeks.
This is our way of honoring and celebrating the yearly effort it takes to produce our amazing family adventures.
Also included in the publication is a list of new destinations and resort we are working with on a year-round basis.
We hope you enjoy the catalog. And again, we thank all of you for a decade of support of Kids Sea Camp and now, Family Dive Adventures.