More Information
Nicaragua Family Vacation!
All-Inclusive Family Retreat in a private nature reserve,
Enjoy a family adventure to a private forest with panoramic views of the Pacific Ocean and luxury villas.
Finca Las Nubes is an exclusive family vacation property with large villas in a secluded natural environment offering unparalleled security. The property is two miles from the beach and 1500 feet in elevation with a mild tropical climate. The houses have dramatic views of San Juan Del Sur, the Pacific coast, volcanoes and Costa Rica.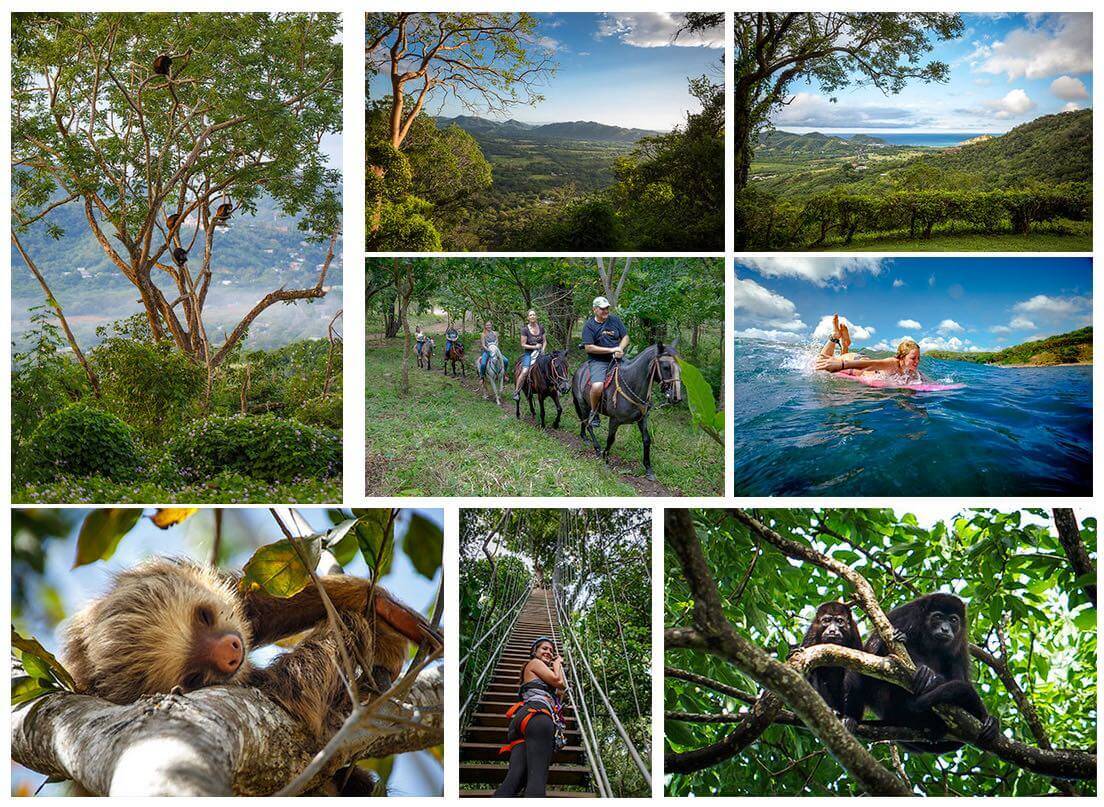 What You Get
A family home on a private 240 acre nature reserve, in a family community. Each villa has an infinity pool, includes tours, activities and transportation as well as daily meals prepared by a private family chef. Maid service.
Experience the magic of an exclusive family adventure to San Juan del Sur, Nicaragua.
Guaranteed Family Environment
Finca Las Nubes is family-owned and operated, the owners and their children live there and it has a private K-7 international day school on the property with 80 students during the day. It is available exclusively for family vacations and otherwise closed to the public. "Farm in the clouds" is 240 acres of rich forest with 9 homes, gardens, orchards, permaculture, 30 local employees and a sustainable hardwood furniture business.
Family Arrival Concierge Service
Airport Transportation is included. There will be a tour manager, who's first language is English, greet you on arrival. A driver and new vehicle will be waiting, who can assist with any arrival needs, and drive you directly to your house. You will be welcomed to your villa and provided an orientation of the property, your house and your vacation plan.
ALL Tours, Transportation & Activities Included!
Have a lit family adventure with the activities, excursions and tours that you want. Customize your adventure with surfing, yoga, massages and hiking tropical forests and visiting volcanoes, lakes and islands with eco-adventures and cultural experiences. The entire Southern Nicaraguan visitor experience is available at this all-inclusive rate.
Local attractions on the property are the forest and the wildlife. You can see tree sloths, monkeys and exotic birds, go hiking, do yoga, take yoga lessons, take photos and ride horses in a private forest, from your villa, as well as take popular day trips and tours during your stay. All of your activities, excursions and tours are included with your villa.
Sample Day Plans
A Day on the Property: Parent's can stay at the villa and get poolside massages or join the kids on a guided eco-tour to see wildlife and zip-line, then get some family time at your villa, horseback ride and go on night walk around the property to see fireflies and listen to the forest.
Volcano Island Eco-Adventure: Go on a local island day trip, made from two volcanoes rising out of Lake Nicaragua. Choose from waterfall hiking, kayaking, horseback riding on the beach or tour sites then spend the afternoon in a blue water mineral spring swimming park with a rope swing in a shaded tropical forest.
Private Family Surf Camp: Hit the local learning beach for private surf lessons and guided surfing sessions – everyone can surf together, includes multiple private instructors and in-water family surfing sessions.
Colonial City & Active Volcano Day Trip: Visit the oldest city in the Americas and choose from a myriad of experiences from chocolate making, visiting a cigar factory mansion to speed boat tours through tiny islands in Lake Nicaragua, fine dining, rum tasting and cultural experiences available and then see an active volcano after sunset.
Authentic Cultural Experiences: Make pottery without electricity. Try local fishing. Local cooking workshops. Cigar, rum, coffee and chocolate experiences, tours and tastings.
Family Beach Day: Start the day with a family yoga session. Then hit one of San Juan Del Sur's best family beaches with surf boards and time to hang out. Catch waves, stay for sunset, have a bonfire. Take a night walk around the property.
Nesting Sea Turtle Night Excursion: There is a season where Olive Ridley turtles nest on one of Nicaragua's Southern beaches offering opportunities to see nesting turtles and participate in a release of baby sea turtles at a nature reserve.
Family Vacation Planning
Family vacation planning is part of the all-inclusive service, you will have a custom adventure plan with the activities, tours and excursions that interest you and are the best for your travel season, children's ages, family's preferences and vacation style. Special menu requests, dietary restrictions and food allergies accommodated.
Vacation Package Prices
All-inclusive family vacation package prices $6,000, per week for up to 6 people + 15% VAT tax. * Prorating available * Prices are in USD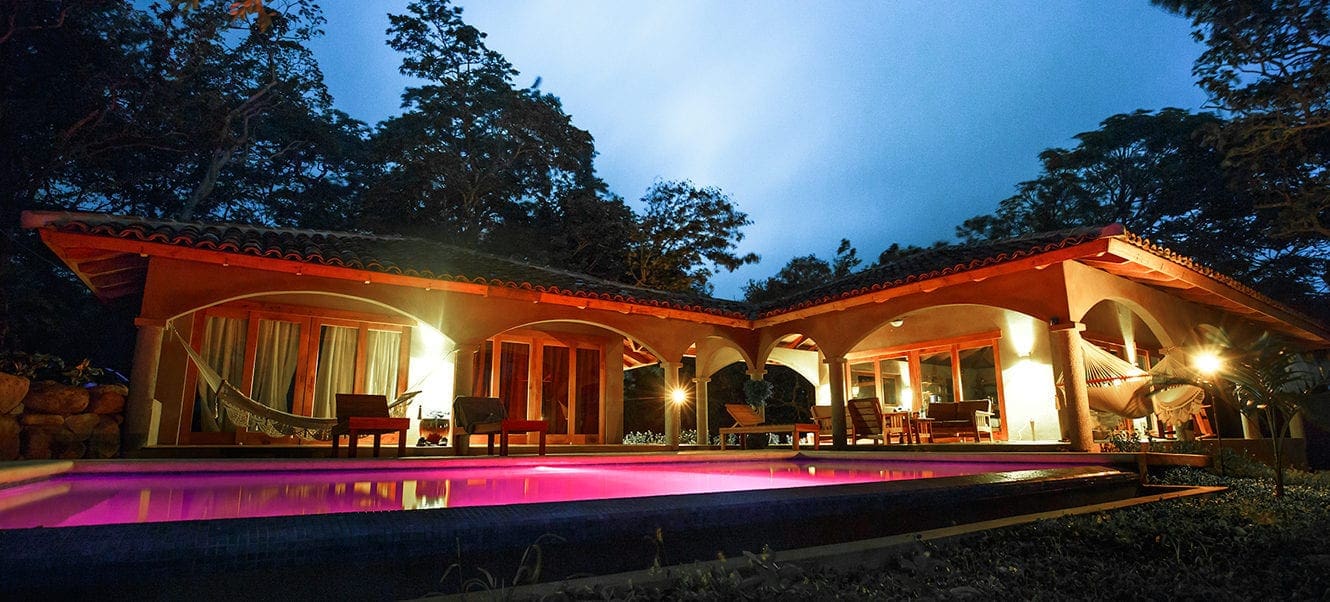 The Houses
Several villas are available that sleep from 4 to 8 people. Each house has a private infinity pool, ocean view, a unique layout and offers different features. All are designed for family lifestyle and comfort. Choose from 4, 3 or 2-bedroom villas – 3 and 4 room villas have a swim up bar at the pool.
---
Get More Information!
Ask us about this new custom family adventure!