St. Lucia: Anse Chastanet
WELCOME TO ST. LUCIA KIDS SEA CAMP FAMILY DIVE ADVENTURE VACATION
June 23- June 30th & June 30th – July 7th: Without a doubt, Anse Chastanet on the island of St. Lucia is one of the most romantic dive resorts in the Caribbean. Kids Sea Camp and Family Dive Adventures are honored to represent this world-famous honeymoon resort. Families enjoy coming back to enjoy what they once shared as a couple, but now with their family. We have chartered Anse Chastanet Resort to create a private family-friendly diving playground for two weeks a year.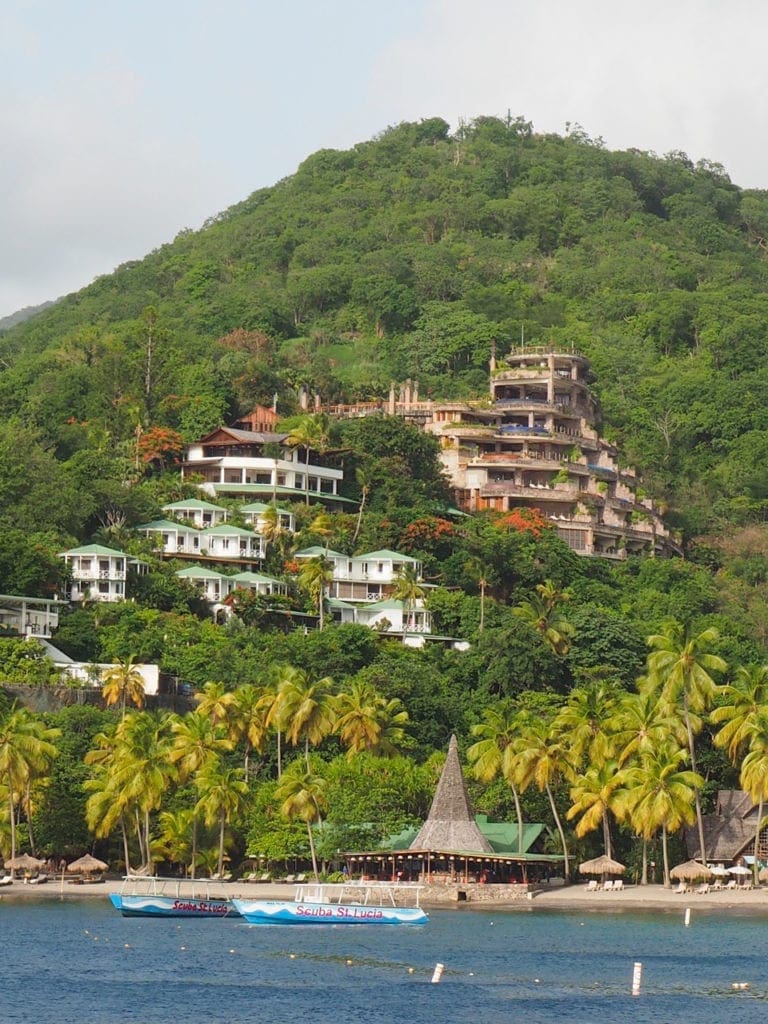 This year Margo and Tom Peyton will feature a special young adult divers agenda. We will be offering a discount to those families that book both weeks. Kids Sea Camp will mentor and inspire young adult divers from ages 15 -19 to become part of our team. we have additional courses provided for kids age 8 & 9. These courses are PADI Seal Team and PADI Open Water course for kids or adults. Our St. Lucia family week also includes jungle biking, paddle boarding, yoga, Chocolate making, tasting, and spa.
The resort: Anse Chastanet Resort encompasses 600 lush tropical acres bordering two beautiful volcanic sand beaches. You will experience a World Heritage Site anchored by the twin pitons on land and the resort's two crystal-clear bay marine reserves. These reserves are protecting miles of colorful coral reefs teeming with tropical fish. Guests can enjoy snorkeling and diving on this pristine house reef, known to be one of the best shore dive in St. Lucia.
While the sensuous seclusion of the most romantic rooms in the Caribbean provides some guests with the perfect excuse for lolling away the day on the balcony, others head out to partake in the many included activities we offer. The less actively inclined can merely relax, lie on the beach or get pampered in the resort's spa, Kai Belté. There is a casual beachside bar and restaurant, a panoramic hillside lounge and two treehouses. This provides a romantic setting for candlelit dinners with musical backdrops by local entertainers. Tranquility, Romance, and Adventure can all be found at Anse Chastanet. Compare Anse Chastanet Resort to other resorts.
The resort property includes the historical plantation of Anse Mamin and Emerald Estate where the resort grows its own organic produce.