More Information
Philippines
The Ultimate Family Dive Adventure
The Philippines: The Sea Explorers PADI 5-Star CDC Dive Centers are located on the islands of Negros (Pura Vida Beach and Dive Resort), Cabilao (Pura Vida Resort), Malapascua (Ocean Vida and Buena Vida Resorts) and Bohol (Amuni ini Resort). Sea Explorers offer well-equipped facilities with a small retail shop at each location. Dive with a smile!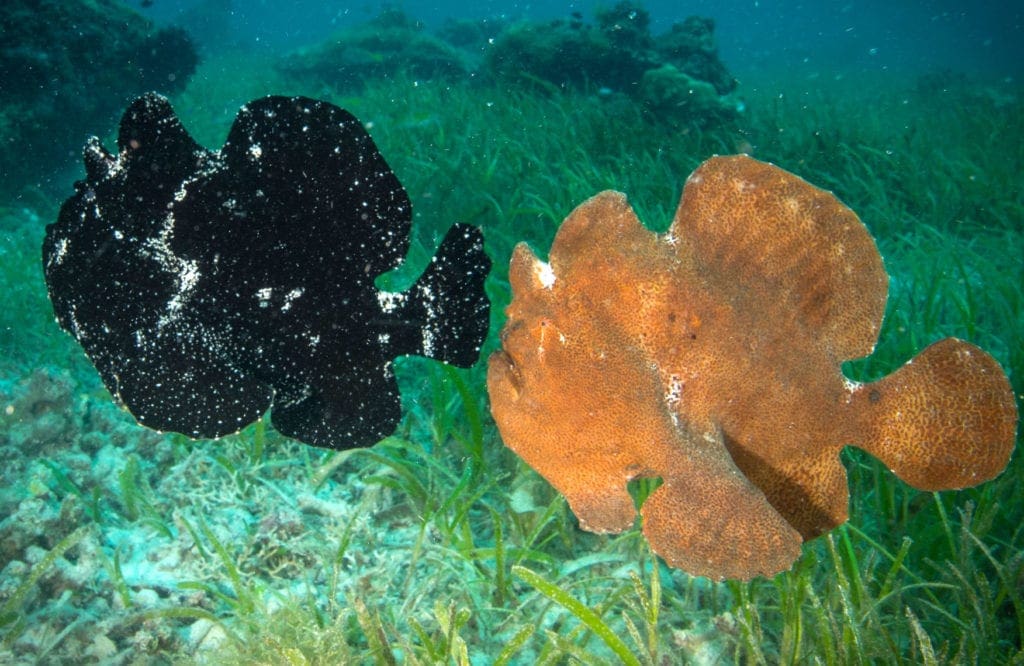 The Sea Explorers dive guides are some of the best guides in the world, let alone the Philippines. "I don't know how those guides see or find all those critters underwater." Brad Holland said after two weeks in the Philippines with the Sea Explorers.
2020 Summer Kid Sea Camp weeks: June 13th to 25th
Alien diving gallery: (Some of the strangest creatures in the world.)
There are air-conditioned classrooms and three storerooms for guest's equipment directly on the beach. Regular IDC (Instructor Development Courses) are being offered several times a year. Duain offers facilities and dive sites for all levels of experience. There are over 30 excellent and exciting dive sites that offer world-class macro and night dives – a paradise for underwater photographers. Apo Island, Masaplod Norte Sanctuary and Duain are also excellent for snorkelers. Most of the dive sites are as close as a short walk from the dive center to a maximum of 30 minutes by boat.
---
Pura Vida Resort and Condos in Dauin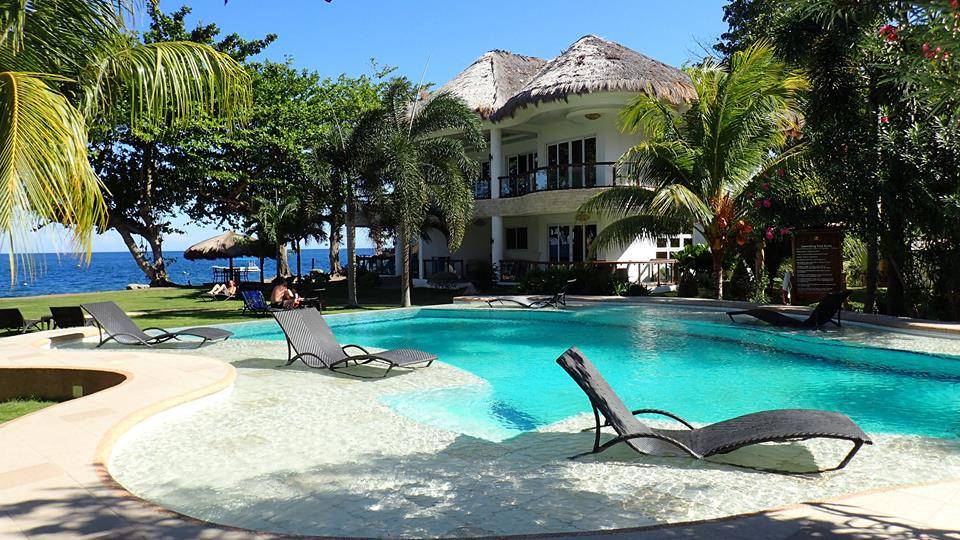 Pura Vida dive packages in Dauin, Dumaguete with Sea Explorers. 7 nights unlimited dive package, breakfast, lunch, dinner, and transfers from Dumaguete, Oslob, Apo Island. These locations offer some of the best diving in the world, let alone in the Philippines! See for yourself.
Purda Vida Homes Dive Resort base package
7 nights, 6 days of diving
3 meals daily, valet diving service
PADI five-star CDC center
Whale shark dives at Oslob
Group special: 9 pay, 1 free
Apo Island dives
2 boat dives daily
Unlimited shore diving
Free Nitrox
Private divemaster
Pricing starts $2,400+ tax pp. Call us to build your dream dive vacation, 1.803.419.2556
---
Amun Ini Beach and Dive Resort in Bohol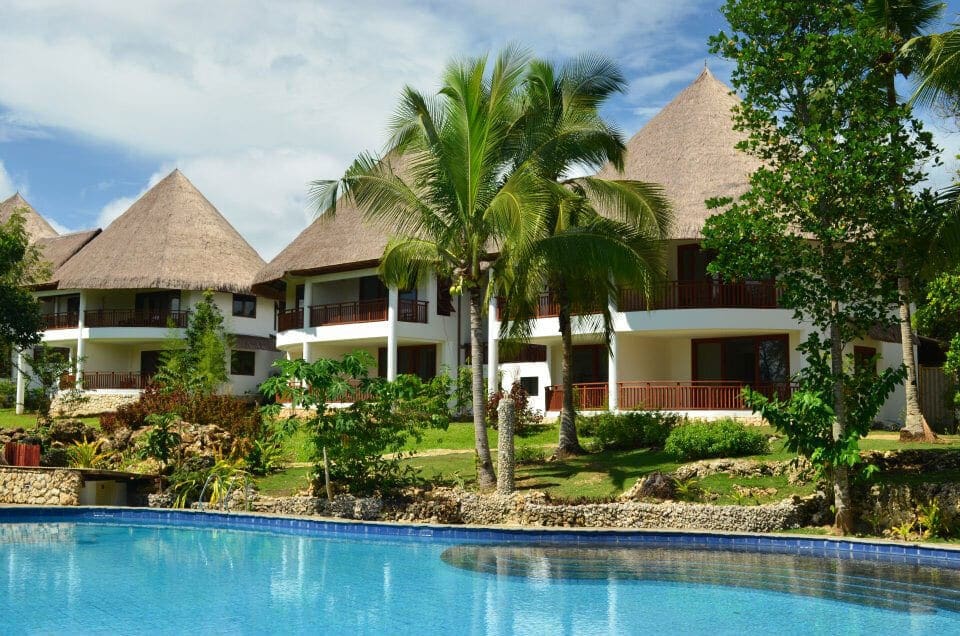 We can customize a 10-day trip, 5 days in Dumaguete and 5 in Oslob which will include the whale sharks. Or a week package that can include a 3-day add-on with the Thresher sharks in Malapascua. We will customize packages to suit your needs and desires.
Amun Ini in Bohol provides the great opportunities for diving. Bohol Island is located in the center of what is known as the coral triangle. The coral triangle is the global center of marine biodiversity, which contains the countries of Indonesia, Papua New Guinea, and the Philippines. This area of the world contains 76% of the world's coral species, 6 of the world's 7 marine turtle species, and over 2,000 reef fish species. Bohol Island is located in the northern corner of the coral triangle puts us in one of the highest marine biodiversity hotspots in the world, in layman's terms, a diver's paradise.
Diving Bohol: Located on the east end of Bohol Island, Amun Ini is far from some of the more crowded tourist destinations. Known for their quiet, white-sand beaches, their vast and abundant amazing dive sites all located less than 10 minutes from the dive shop, and above all, their awareness for conservation. Amun Ini offers a large array of events you can partake in. If you have never tried diving before, they are happy to take you on a Discover Scuba Dive course. This one-day course introduces you to the basics of scuba diving in a safe and enjoyable environment. You will be accompanied by one of their very experienced dive instructors as they show you how to take your very first breath underwater! See for yourself.
Amun ini Dive Resort, Bohol
Luxury oceanfront dive resorts
7-nights ocean-view rooms
6 days of valet diving
Free Nitrox
Chocolate Hills tours
3 gourmet meals daily
3 dives per day
Zip-line adventure; river cruise
Round-trip transportation
Private dive guide
Pricing starts at $2,700pp + tax. Give us a call today, 1-803-419-2556.
---
Pura Vida Dive Resort in Cabilao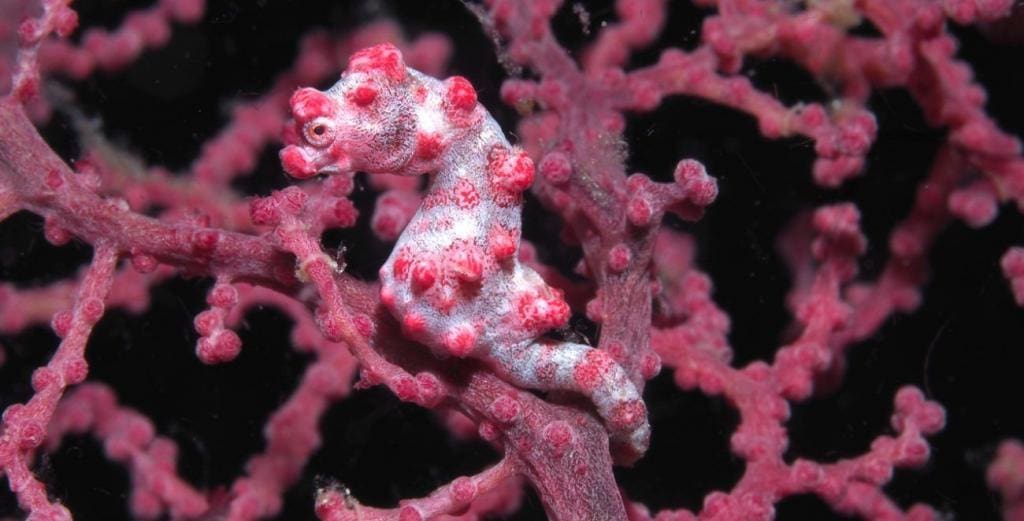 A week here and you may want to spend two weeks — then maybe three. This little island maybe the Frogfish capital of the world, you can almost see a Frogfish on every dive. The reefs are pristine and the dive guides may be some of the best in the world. The Sea Explorers dive guides are great at seeing things that the normal diver would never see, whether it be muck, macro or large animals out in the fog of the deep blue. Don't believe us, see for yourself.
7 nights, ocean-view rooms

6 days of diving valet diving service

3 meals daily

Muck Diving

Village tour

Chocolate Hills tour

One 30-minute massage

Group special: 9 pay, 1 free

2 boat dives daily

Unlimited shore diving

Free Nitrox

Private dive guide
Pricing starts at $1,900 pp + tax. Give us a call today, 1-803-419-2556.
---
Ocean Vida Dive Resort in Malapascua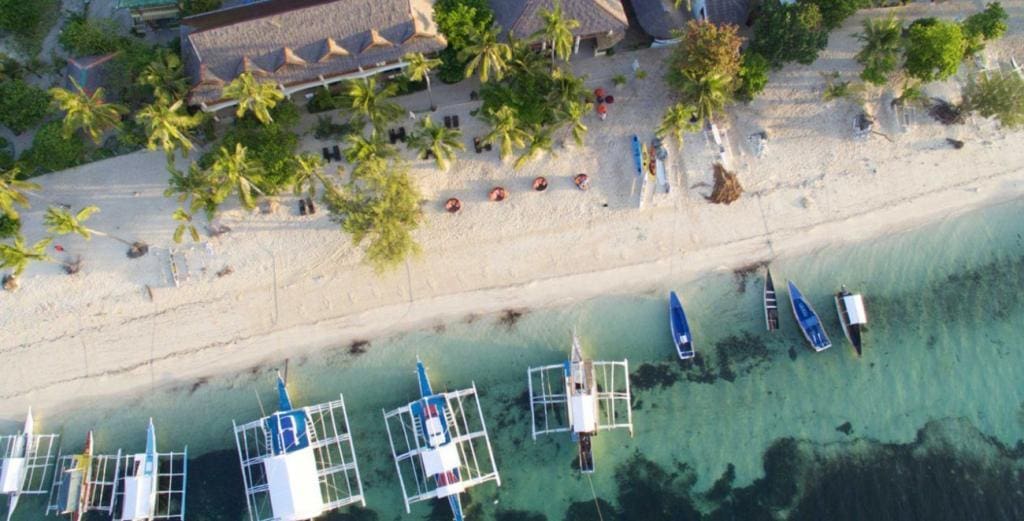 A great add-on to any dive package with Sea Explorers and well worth it! Diving with the Thresher sharks with Sea Explorers. Monad Shoal is an underwater island on the edge of a 200m drop-off, and we're sure you already know it as the only place in the world where Thresher sharks routinely arrive at a cleaning station where you can easily dive with them. The sharks can be seen every day just around sunrise. See for yourself.
4 nights in ocean-view rooms
3 days of diving valet and thresher sharks dive
3 meals daily
Village tour
2-tank dive with Gato Island lunch
Group special: 9 pay, 1 free
3 boat dives daily
All transfers by boat and private van to and from Malapascua and Cebu airport
Free Nitrox
Private dive guide
Pricing starts at $1,450 pp + tax. Give Margo call today, 1-803-419-2556.
---
PASSPORTS & DOCUMENTATION
All travelers must have a current passport, adequate funds to support themselves, and a return airline ticket to travel out of the USA. Travelers must have a passport that is valid for 6 months from the date of entry to any foreign country.
It is the travelers' responsibility to ensure they have the proper documentation to travel into each country on his or her itinerary as well as for re-entry and return to their country. Please check with the appropriate consulate as well as your chosen airline carrier to ensure you have the proper documentation. Always check your passport and visa requirements. US citizens may go to the US Department of State website at www.travel.state.gov for more information. The website also has information for consulates by country to assist with requirements.
There are special requirements for children leaving the US and many countries have adopted special requirements for the protection of children. If you are traveling with a child that is not your own, a single parent with a child, a child with a different last name, or traveling without both natural parents of the child, you will require documentation proving your right to travel with children. Since regulations vary by country, contact your consulate or embassy of your country and visit the immigration site of the country you are traveling to for the requirements. Kids Sea Camp Reservation Office and staff will not assume responsibility for passengers not having the correct documentation.
---
Contact Family Dive Adventures directly for current information and pricing. Pricing is not guaranteed until paid in full. Package prices may not include some or all of the following: departure tax, round-trip airline reservations, luggage fees, gov't taxes, port taxes, fuel surcharges, and marine park fees. These are beyond our control and generally payable to the vendor directly. Family Dive Adventures and its agents act solely as a reservation service for selected suppliers and operators. It is your responsibility to provide proper documentation for international travel. We highly recommend DAN Trip Insurance and DAN Dive Insurance.