More Information
Grenada
Aquanauts Diving and True Blue Bay Resort
True Blue Bay Resort and Hotel located on the "super chill" island of Grenada has many different amenities and activities to suit all guests. Whether you are looking for a family vacation, scuba diving excursion, honeymoon package or just a comfortable place to stay while on business, True Blue Bay Boutique Resort offers everything you need to fulfill your needs and desires.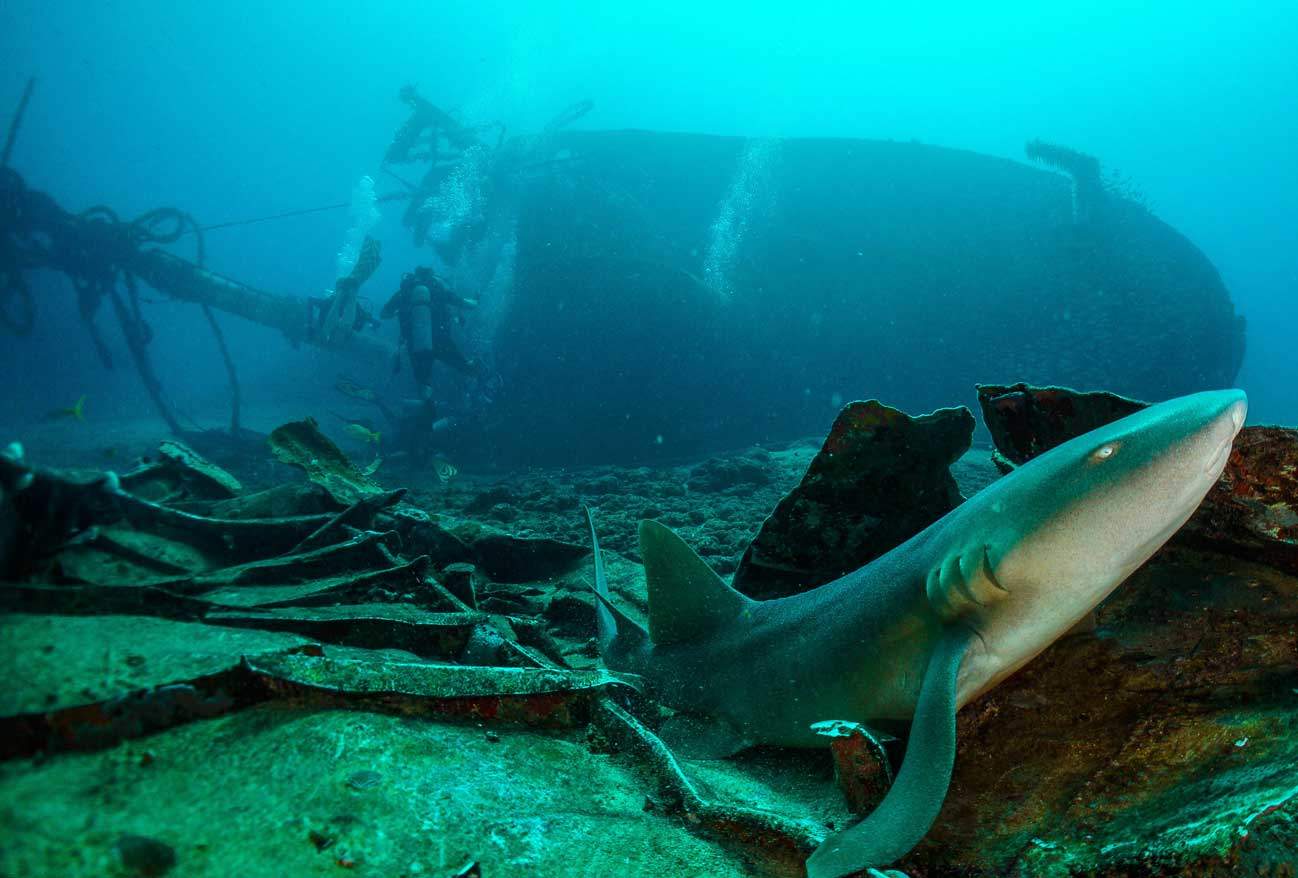 Grenada provides some of the best wreck diving the Caribbean has to offer. Some of the signature dives include the Bianca C – a cruise ship that sank in 1961 and the "Shakem" – a freighter that sank just off the St. George's harbor entrance.
But not only the wreck enthusiast gets their way in Grenada – all the wrecks are thanks to the nutrition-rich water artificial reefs – but also reef and Marine's life are abundant around the Isle of Spice.
Rare sightings of Black Brotula for example and critters are as common as pelagic marine life. Sea turtles such as the Hawksbill Turtle and the Leatherback Turtle have their nesting grounds around the islands and a common sight in spring and summer.
A large population of Nurse sharks lives around the Atlantic dive sites, some of which give protection to pregnant nurse mamas twice a year.
Packages include:
7 nights, 3 meals daily
True Blue Bay Resort or Spice Island
Free nitrox
14 wrecks and reefs to dive
Premium valet diving
Sculpture park night dive
Ocean-view rooms
Sharks
3 dives per day
6 days of diving
From $3,300 pp + tax (Price as of February 2018)
---
Contact Family Dive Adventures directly for current information and pricing. Pricing is not guaranteed until paid in full. Package prices may not include some or all of the following: departure tax, round-trip airline reservations, luggage fees, gov't taxes, port taxes, fuel surcharges, and marine park fees. These are beyond our control and generally payable to the vendor directly. Family Dive Adventures and its agents act solely as a reservation service for selected suppliers and operators. It is your responsibility to provide proper documentation for international travel. We highly recommend DAN Trip Insurance and DAN Dive Insurance.