More Information
Mexico
Welcome to the little Galapagos
Book with Family Divers and save $200pp
Why Mexico? Every year we look for unique and amazing places to dive, all needing to be family friendly and Kids Sea Camp safe. Along the way, we often run into surprising adventures and find hidden jewels of the sea. Dora Sandoval, the owner of two liveaboards, Quino El Guardian and Rocio Del Mar out of Cabo and Phoenix, operates a pair of boats which chart a path to the discovery of some of those hidden gems.
Both boats travel to the Sea of Cortez, Baja and the Socorro "Mexico's Galapagos" Islands in the Pacific ocean. Here's a breakdown of the diving with these wonderful and excellent family-friendly liveaboards.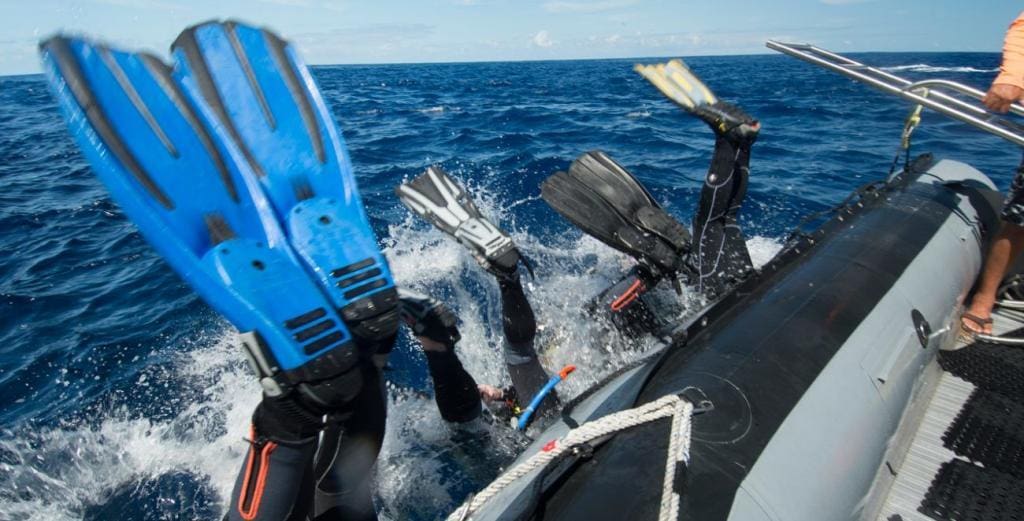 Sea of Cortez: With clear, deep waters, abundant sea life, golden sandy beaches and inspiring vistas, the Sea of Cortez – known as the Gulf of California – is a breathtaking destination for scuba diving, snorkeling, sailing, boating, and exploring diverse marine creatures. Legendary diver Jacques Cousteau described the Sea of Cortez as the "world's aquarium" and the "Galapagos of North America." Dive on untouched walls and reefs abounding in marine life.
Encounter great and small whale species, whale sharks, manta and jumping Mobula rays, and sea lion colonies. Hike and explore remote uninhabited islets. Dine under the stars in a calm anchorage, socialize with your shipmates and make new friends. Then melt into a luxurious bunk in your own finely appointed cabin with private bathrooms and hot showers. All in a day aboard Rocio, combined with personalized service to enhance your liveaboard safety and fun. Dive into your dreams and see what Sea of Cortez diving is all about.
SEE VIDEO OF THE MIDRIFF ISLANDS (link)
Revillagigedo – Socorro Islands: Dive and interact with the friendliest giant mantas in the world. At Socorro, these giants choose to interact with divers. They come in very close, sometimes less than 1 meter, make eye contact and then swim along beside you, totally on their terms. It is very likely that bottle-nose dolphins will also move in close to divers during your trip. Shark sightings are also very good at Socorro Island with common sightings of silky, Galapagos, hammerhead, white tip and silvertip sharks. Humpback whale sightings and whale sharks are possible in the season.
SEE VIDEO OF THE SOCORRO ISLANDS (Link)
Baja: Observe gray whales pilot whales, sperm whales, humpback whales, and dolphins. No telling what you will find in the Baja California also known as the Sea of Cortez. Scuba with sea lions and explore the sea's depths. Jacques' Cousteau calls the Sea of Cortez the aquarium of the world with over 600 species. Join us where the desert meets the sea. Expect to spend your time doing 3 to 4 dives daily and hiking remote islands, as well as spending an evening in La Paz. Kayaks are also on board for your enjoyment.
---
The Citizens Science Program
As stated at the top of the page, Kids Sea Camp and Family Dive Adventures are always looking for ways to offer more unique adventures and higher quality diving vacations. The Citizens Science program is just the week of diving and education that takes a vacation to a whole new level.
Imagine you and your family spending a week or even two diving and exploring the Pacific Ocean with experts in the field of Marine Biology. Learn how to photo-ID, tag and skin samples from sharks and mantas, learn about their biology and ecology, assist the scientists in the censusing and behavioral studies.
Check it out for yourself with this video (link)
---
It's Socorro season.
The Revillagigedo Islands (also Revillagigedo Archipelago) are a group of four volcanic islands in the Pacific Ocean, known for their unique ecosystem. The islands are home to many endemic plant and animal species. Socorro island is the most diverse in flora, fauna, and topography. The islands lie 250 miles off Baja Mexico's southern shore.
These islands are a spectacular magnet for the largest ocean pelagic animals in the world. Animals include schooling hammerhead sharks, tiger sharks, friendly bottlenose dolphins, silky sharks, Galapagos sharks, clouds of jacks and barracuda, tuna, wahoo, oceanic whitetip sharks, and giant, inquisitive manta rays – Socorro's claim to fame!
Humpback whales visit during the winter months of mid-February through mid-April. We often hear the sounds of the singing mating males as they provide escort underwater. Sightings are common during this time. Whale sharks can be seen during the months of November, December, and May.
Experience the majesty of Socorro islands as filmed by Thibault Blanc aboard Rocio del Mar.
We have some unique opportunities to visit Socorro this season.
Click on the trip date below for more details!
ROCIO DEL MAR
November 4-12, 2018
November 14-22, 2018
December 4-12, 2018
January 6-14, 2019
May 6-14, 2019
May 26-June 3, 2019

2018 $3795 per person, double occupancy
2019 $3895 per person, double occupancy
QUINO EL GUARDIAN
November 16-25, 2018 Shark Expedition
November 26-December 5, 2018 Manta Expedition
December 7-16, 2018 Shark Expedition
February 10-19, 2019
February 21-March 2, 2019 Pelagic & Reef Diversity Expedition
March 15-24, 2019
March 26-April 4, 2019
April 6-15, 2019 Pelagic & Reef Diversity Expedition
April 28-May 7, 2019
$3300 per person, quad occupancy
Just Added – Photography Workshop with Todd Winner!Explore Baja
Quino el Guardian
September 22-October 4, 2019
$3495 per person, quad occupancy

Learn how to photograph the incredible life in the Sea of Cortez from the nudibranchs and blennies to sea lions and whale sharks!

CLICK HERE for a sample of the amazing photos Todd took last month!
---
---
Call Family Dive Adventures for a full charter of The Quino El Guardian 1-803-419-2556
---
Rocio Del Mar, Explore the coasts of Mexico in luxury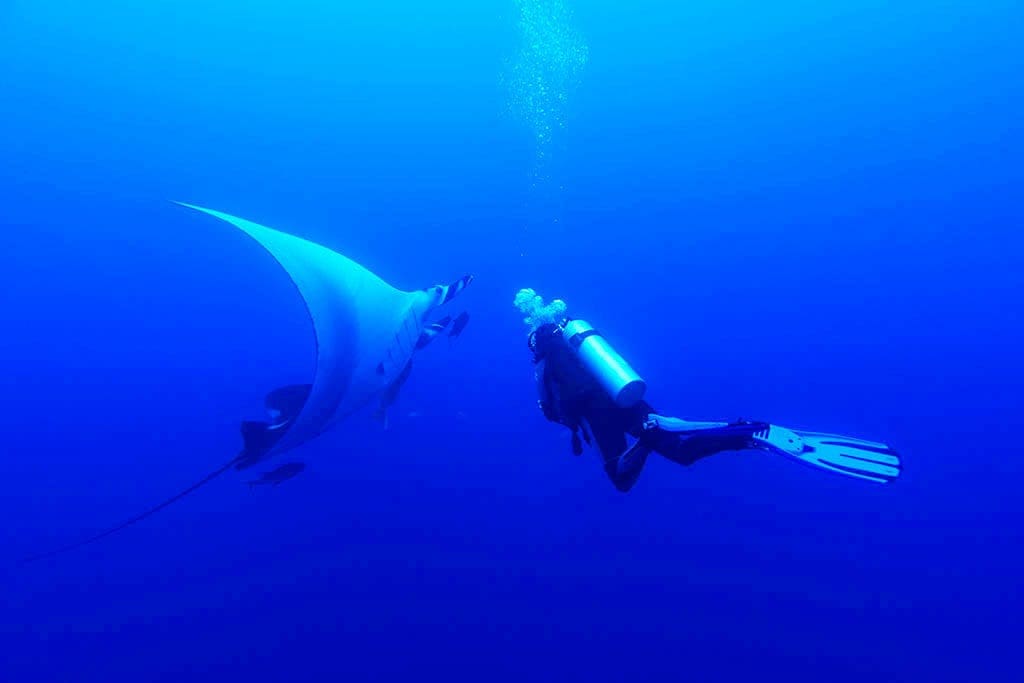 Family Dive Adventures is proud to announce a new partnership with the luxury Liveaboard the Rocio Del Mar. The Rocio Del Mar travels to The Socorro Island, Baja and the Sea of Cortez. All the trips are different diving adventures. Here's a list of the trips and prices. The 110 foot Rocio Del Mar has 10 spacious, two passenger air-conditioned cabins with convenient gear and clothing storage and a private bathroom.
Socorro Islands trip: Embark on the greatest adventure to the Revillagigedo Islands. Also known as the Socorro Islands they are located 250 miles off the shores of Mexico Baja southern shore. The trip is blue water diving with encounters with Whale Sharks, Oceanic Mantas, dolphins, six different shark species and even schooling hammerheads.
Days on the Rocio Del Mar: 9 to 14 days
Days diving: 7 to 12 days depending on the length of trip
2019 pricing: $3,795
Months for the trips: Jan to April then Nov and December
---
The Baja trip: Explore all of the Baja California from port to port Puerto Penasco and San Jose del Cabo. The trip is a combo of amazing dive sites and land-based encounters. No roads, very few people and almost no other boats what a way to get away from it all.
---
---
Contact Family Dive Adventures directly for current information and pricing. Pricing is not guaranteed until paid in full. Package prices may not include some or all of the following: departure tax, round-trip airline reservations, luggage fees, gov't taxes, port taxes, fuel surcharges, and marine park fees. These are beyond our control and generally payable to the vendor directly. Family Dive Adventures and its agents act solely as a reservation service for selected suppliers and operators. It is your responsibility to provide proper documentation for international travel. We highly recommend DAN Trip Insurance and DAN Dive Insurance.